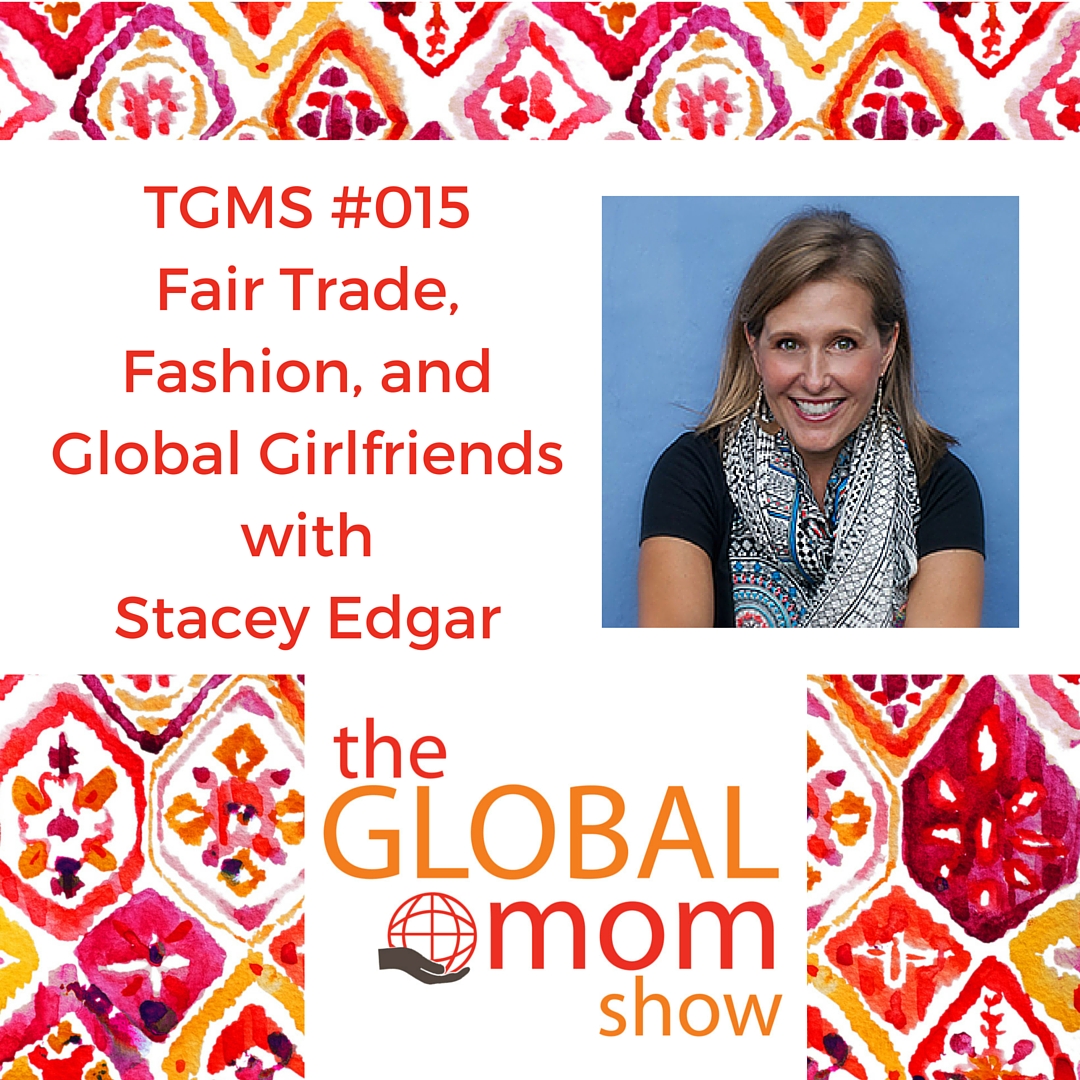 TGMS #015 Fair Trade, Fashion, and Global Girlfriends with Stacey Edgar
Today we're talking Fair Trade and Fashion, and how to make more ethical choices a part of our everyday lives. I'm talking with Stacey Edgar, founder of Global Girlfriend.
Stacey's Bio: A passionate advocate for women and children, Stacey Edgar started Global Girlfriend in 2003 as a way to provide economic security for women in need by creating a sustainable market for their products. She used her 10 years in social work practice with women and children as a springboard to her role as a social entrepreneur. Stacey has traveled the world providing market and business training to women's cooperatives and organizations. She oversees all aspects of Global Girlfriend's success, from building valued lasting relationships with the women artisan cooperatives, to marketing this progressive fair trade brand, to designing and hand-selecting fashion forward products in order to grow the Global Girlfriend brand on-line, through a direct mail catalog, and in premier boutiques and retail locations nationwide including Whole Foods Market and Target.com.
Stacey has been honored by the Microsoft Corporation as a recipient of the company's Start Something Amazing Awards, by the Denver Business Journal as a "40 Under 40" Business Leader, featured in several magazines including O, The Oprah Magazine, in Multichannel Merchant magazine as a "Maven of Merchandise," and by Organic Style as one of their 2005 Women with Organic Style.
Stacey holds a Master of Social Work Degree from the University of Illinois and a Bachelor of Social Work from Western Illinois University. She is the mother of three: Dakota, Cali Ann, and Ellie and is married to her best friend Brad. They make their home in the beautiful Colorado foothills.
http://www.globalgirlfriend.com/store/ggf/site
Links from the show: 
Organic Tees from Global Girlfriend 
Stacy's book, Global Girlfriend
Freeset Tees from India
Here's a recent story about GAP's factories. 
Where to find Stacey:
Where to find Global Girlfriend:
Join my Facebook Group for livestreams and more conversations about what it means to be a Global Mom. Leave a comment here or there! And if you haven't signed up for my weekly newsletter, do that here!
Yes! Send Me the Guide:
Podcast: Play in new window | Download | Embed