Speaking & Workshops
Being a global mom is not only about teaching your kids about other cultures or even seeking to raise global citizens. Being a global mom is about igniting something in you that says 'I want to learn more. I want to know more. I want to listen.' Being a global mom is about engaging in the world around you in a way that respects and appreciates all people–everywhere. It's that type of interest and enthusiasm that will overflow into your parenting and add a richness into your own life, that pours over into your children's lives." –Mary Grace Otis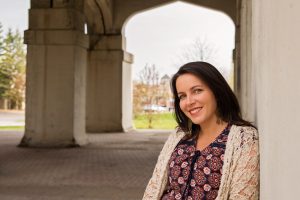 Booking Now for Fall 2016 and Winter 2017
Please send an email to marygrace@theglobalmom.com to inquire about booking a speaking event or workshop for your women's group, school, library, church group, or civic club.
Speaking
Keynote:
For conferences, libraries, schools, churches, corporations, parenting groups, or civic groups
Living with the World in Mind: WHY it's important to create a globally-minded home, and HOW to do it.
Would you like to be inspired to live a global life–wherever you are–and teach your kids to do the same? Mary Grace Otis shares how her own childhood helped her develop a love for global friendships, adventure, and learning, and she gives you tips and advice about how to develop a globally-minded family culture in your own home. Through stories and practical examples, Mary Grace shares simple ways to cultivate acceptance, understanding, and global appreciation in your everyday lives.
With the world becoming more and more globalized–and more and more polarized in many ways–it is crucial for parents and educators to teach the next generation how to interact with and appreciate people from different backgrounds. Skills such as empathy, conflict resolution, and intercultural communication will become increasingly important in our own country as well as our world in the coming years, and equipping our children with the necessary tools they will need should be one of our top priorities. But raising global citizens is not just about teaching our kids, we, as parents, must also engage in the process of listening to others, learning, and connecting, so that we can inspire our kids to listen, learn, and connect as well.
Workshops:
For libraries, schools, churches, moms clubs, or civic groups
The World in a Box: This 1-hour practical workshop will inspire parents to teach their children about the world in simple, everyday ways. Filled with practical tips and tools, parents will leave with a box of resources they can take home and utilize immediately. Teaching your kids about the world should be fun and engaging, and this workshop will give you plenty of reasons and resources to get you started today.
A Global Holiday Season: This 1-hour workshop for parents and kids teaches some of the fun and interesting traditions about Christmas and Hanukkah  from around the world. Make an ornament, sing songs in another language, and try out some games from other countries. You'll get a glimpse into how the world celebrates, and you'll take home a reminder of your holiday. Best suited for parents with ages 4-10.
Keynote: 
Specifically designed for churches or Christian retreats
Getting Out of Our Comfort Zone: Why Christians must embrace a globally-minded worldview and teach their kids to do the same We live in a world where unfortunately, Christians are viewed as intolerant, legalistic, and unwelcoming to foreigners, refugees, and people of other faiths. In the spirit of Jesus, we must learn to cultivate communities of peace and love, welcoming people through true friendship and encouragement. This way of life is important for us as well as our children. Mary Grace Otis shares her own stories of cross-cultural friendships, living and working abroad on mission, and developing friendships with people from around the globe. She encourages believers to stretch their understanding of opening their hearts and their minds to others while holding on to their own beliefs. A thought-provoking, challenging, and inspiring session for churches from all denominations.
Mary Grace is happy to work with you to develop a program for your audience. Please contact her at marygrace@theglobalmom.com to discuss details.
Yes! Send Me the Guide: