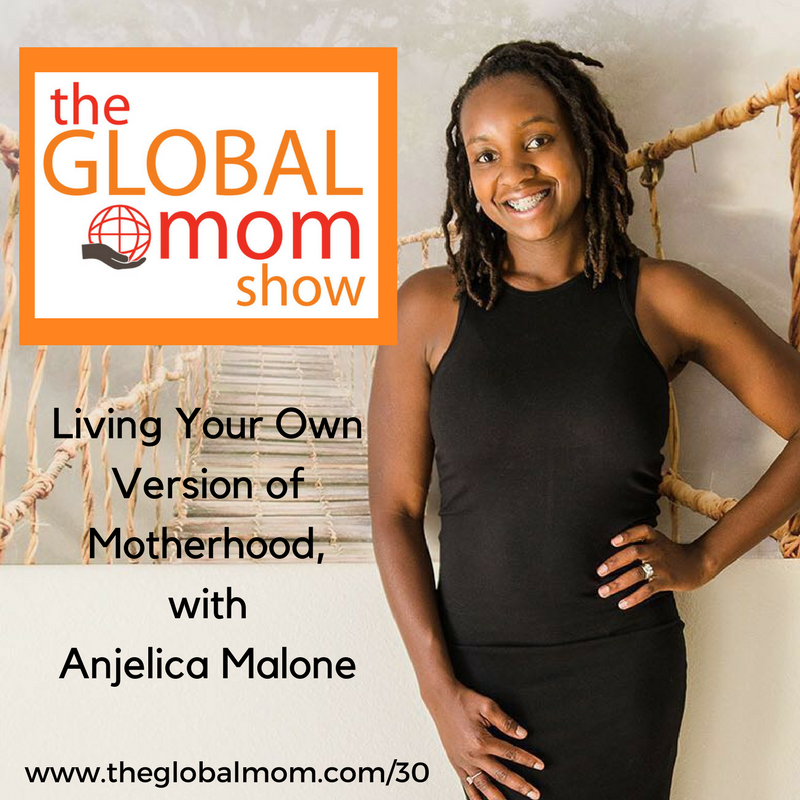 Living Your Own Version of Motherhood, with Anjelica Malone (TGMS30)
Have you ever met someone and immediately connected? That's how it was with me and Anjelica Malone. She started listening to the podcast after the first couple of episodes last summer, and soon she was sending me voicemails (using the tool on the right side of this page) to tell me about what she liked about the show, what she learned, and who she was. We ended up communicating back and forth, and I came to learn that she has her own blog, website, shoppe, and global motherhood story. Since then, we've started chatting on Voxer and we've been tossing around ideas for ways to collaborate. In this episode, I got to ask Anjelica some questions about her background as a third culture kid, military kid, global nomad, and mom.
Anjelica currently lives on Guam, but is moving back to the US in a few weeks. She's a mom of two little girls, and she and I talk a lot about developing our own version of motherhood, one that allows us to be ourselves and not get sucked in to the waves of culture all around us. Anjelica is also a lactation consultant with a new book coming out soon. (Read about it here.)
In this week's episode we talk about Anjelica's background, her philosophy on motherhood, how she met her husband, how materialism affects us, how we understand our place as third culture kids and adults, how she sources items for her shoppe, and so much more. We talked so much we had to continue the conversation in a couple of bonus episodes!
Here's a picture of one of the tote bags that Anjelica designed and now has made in Guatemala.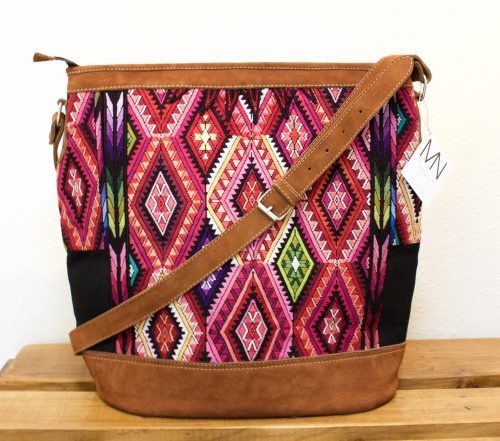 Here's where you can find Anjelica: Blog | Instagram |
Anjelica's Instagram account is filled with beautiful photos of her island life, as well as inspiration about motherhood and life.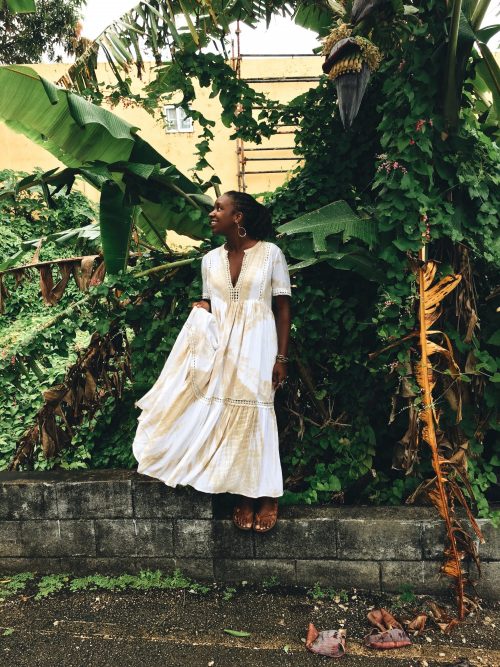 Find Mary Grace:
Facebook | Instagram | Twitter
We would love to hear from you, so please leave a comment below, or find us on social media.
FEATURED RESOURCE: My featured resource this week is for all you mamas planning adventures with your little ones. If you need trip planning ideas, packing tips, or any of the nitty gritty details about taking a long overseas trip with kids, Stephanie Langford is your girl. A homeschooling mom of five, a serial entrepreneur, blogger, and round-the-world traveler, Stephanie is an expert at how to get your family moving around the globe. Check out her website www.entrefamily.com or her Instagram account for lots of photos and tips!
SPONSOR:
This episode is sponsored by Around the World Stories.
The Global Mom Show is sponsored by Around the World Stories. These audio stories capture the adventures of kids from around the world and will introduce your kids to different countries and cultures, as they travel with the characters to new parts of the world. Each story is about 25-30 minutes long, and right now the authors are traveling around Europe with their children gathering information to write more stories. They take place in Denmark, Ireland, The Czech Republic, Germany, Austria, the Netherlands, Spain. You can get a story a week for $9.95 a month, or get a membership for a year's worth of weekly stories for $99. Download the stories and take them in the car or play them at home or from your phone. This is a great and easy way to introduce your children to other cultures. Head to theglobalmom.com/stories to give them a try.
Would you like to hear more from me in your inbox? If you sign up to get regular emails from me, I'll send you my guide: 10 Ways To Make Your Home More Global–No Matter Where You Live.  Just text GLOBALMOM to 444999. Or sign up here. 
Thanks for listening today, Have a great week, and remember, you can live a global life wherever you are, and teach your kids to do the same.
Yes! Send Me the Guide:
Podcast: Play in new window | Download | Embed