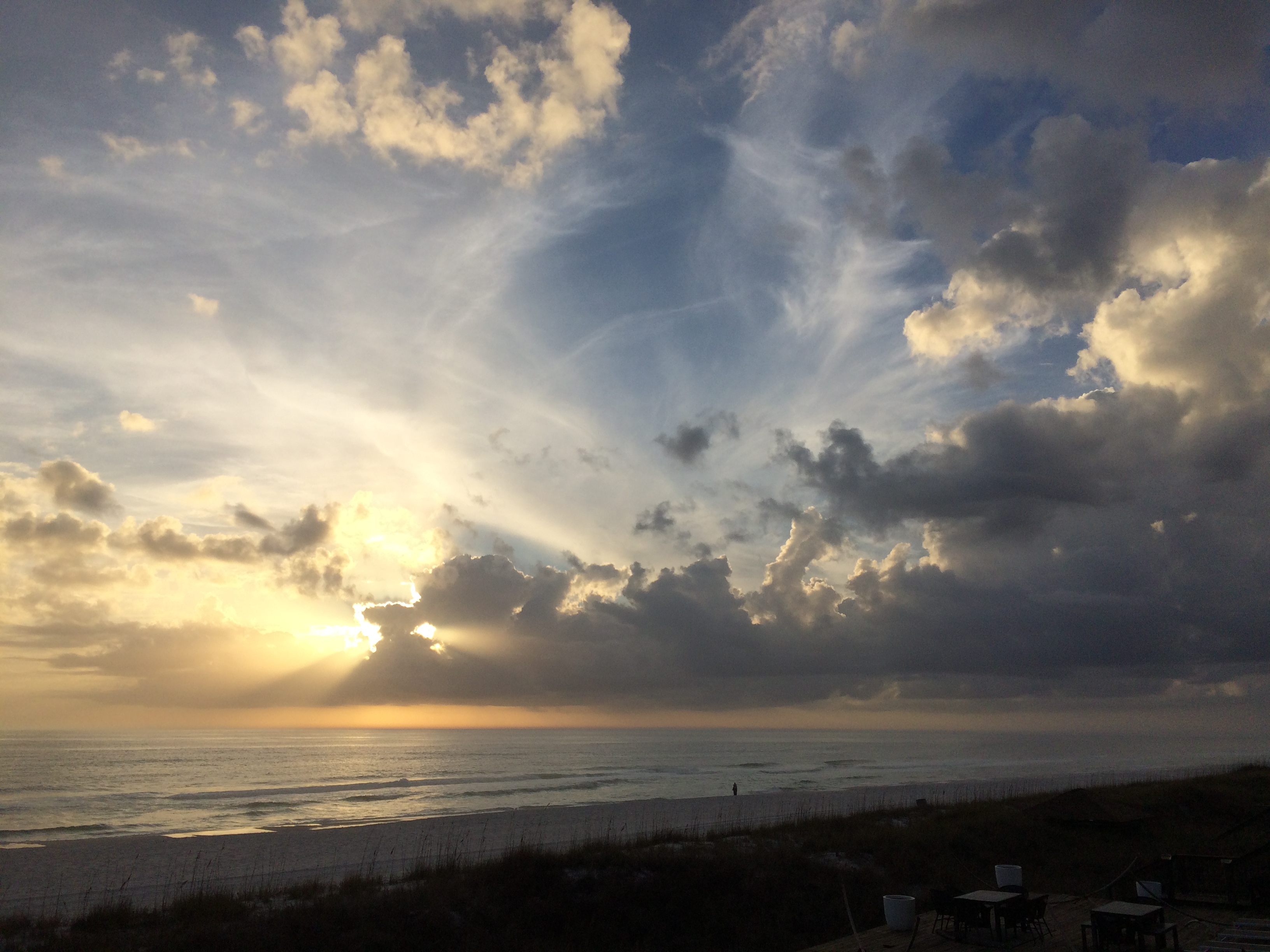 Sunshine in Winter (and other lifesavers)
Winter comes with a vengeance where we live in northern Michigan. When I first arrived there after my honeymoon in January of 2008, it snowed every day until May. I cried every night.
Winter, was not my friend.
I had moved from India to get married and settle into life with my spouse in his small town far away from the bustle of Bangalore roads and the warmth of the nearly ever-present sunshine I had grown accustomed two. After three years of living in India, I had fallen in love with the culture, the cuisine, and the climate. But, I had also fallen in love with a man from Michigan, and so, in 2008, I found my self, crying into my pillow while wearing three layers of pajamas and covering myself with multiple down comforters. Aside from the stress of re-entry to the U.S., starting a new marriage, moving, and changing jobs, I had to deal with very little sunshine, mounting snow, and frigid temperatures. I was a wreck.
It took me several years before I could manage winter without losing myself in a low-grade depression. I've always been averse to cold temperatures, but the lack of sunshine is what really bothered me. I developed some coping strategies to help me endure winter: a daily dose of light from a sunlamp, Vitamin D drops, hand-woven wool slippers, decaf chai. In short, hygge became my help.
But in 2012, we did something that truly changed winter for our family. We came to Florida for six weeks. My husband is an artist and presents his ceramics at art shows around the country. He found several in south Florida that he applied to and was accepted, and we packed our bags. Since then, we've made it a point to come down for an extended time period (with the exception of the year I had a baby in January=) in the Winter to get a break from the cold and grey. Being able to walk on the beach in January and let the sun warm my skin has made a huge difference in my life. I'd like to think I'm one of those people who can will herself to be happy–regardless of the weather–but I truly think that seasonal affective disorder (SAD) is more of an issue for me than I'd realized. I'm happier, more relaxed, and kinder when I'm in a warm climate.
So when Anne Bogel at Modern Mrs. Darcy asked for posts about What's Saving Your Life Right Now? I realized that sunshine was probably the most obvious and important thing.
I feel incredibly blessed that we have flexible jobs and schedules, as well as a family home here, that allow us to travel south and enjoy the sunshine in winter. It truly is life giving.
But there's more. Here's what else is "saving my life right now":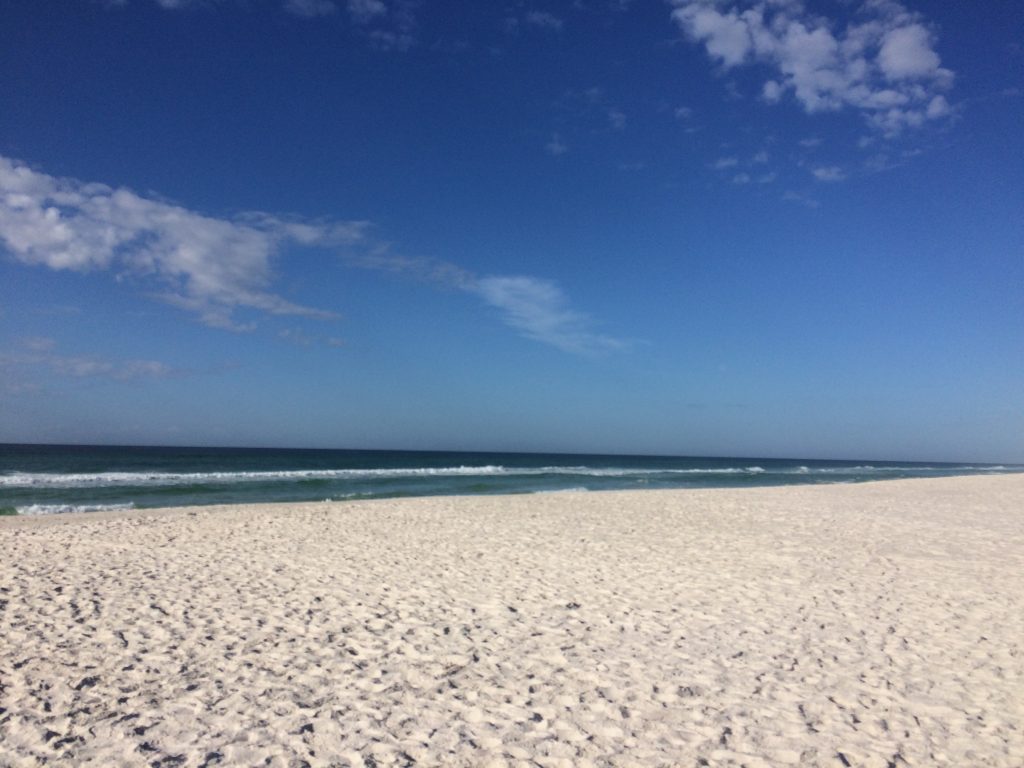 Playing in the sand. While the kids dig, I let my fingers draw shapes and designs and dump and pour sand in and out of buckets. It's soothing and relaxing.
Publix. I'm not one to enjoy shopping, but Publix is making my life easier in all kinds of ways right now. They have all the specialty food items we need (rice milk, dairy free pizza, Diya cheese, gluten free oatmeal, nitrate free sausage, coconut milk ice cream) for our kids allergies, and I don't have to go to three different stores to find things. It's one-stop shopping and I love that. (Although I do miss the prices at Aldi, which they don't have down here.)
Facebook Groups. I'm not a fan of being on social media all the time, but it's still a temptation. To cut down on my usage, I recently unfollowed almost everyone from my newsfeed, which meant nothing left to scroll. It's easy to stop scrolling when there is literally nothing there. With that said, I still enjoy my Facebook Groups, and the app makes it easy to just focus on the ones I want to check in with, and not get distracted by everything else. The groups I'm loving right now are associated with these websites: She Podcasts, Sorta Awesome Podcast, Shalom In the City, Multicultural Kid Blogs, and Be the Bridge to Racial Unity. Each group offers me something different, but all of them are respectful and encouraging, helpful and uplifting–the exact opposite of what regular social media can be.
The church here. When we travel, we don't always seek out a place to worship on our journey, but since we are here for more than a week or two, we've looked for a place to go consistently. I've been so blessed by this church here over the past few weeks. The worship is engaging, the preaching encouraging and challenging, and the kids program welcoming. We feel privileged to have the opportunity to worship as we please in a way that meets our family needs.
Educational apps. We are homeschooling now for the few months that we are here, and so we are all spending a lot of time together. There's an app that let's my son practice reading all on his own, and then automatically moves up a level when he's mastered the available selections. It's super helpful for him to be able to do some extra reading practice without us, and the younger two boys like sitting next to him and listening in as well. That gives me fifteen minutes.
The library. We loooove our library up in Michigan, but we've grown to love this smaller one as well. A place for us to meet new friends, play games, draw pictures, and, of course, check out loads of books, the library is always saving my life.
I know there are more things that are giving me life right now, but these are just a few of the simple basics. What's saving your life right now?
Hear more from me in your inbox by signing up to get my emails. When you do, I'll send you a copy of my PDF guide: 10 Steps to Create a Global Home–No Matter Where You Live.
Yes! Send Me the Guide: