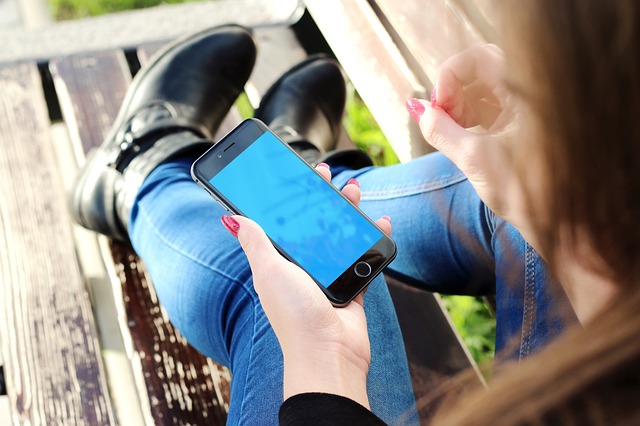 14 Days Without Internet: What I Learned
A few years ago, living without the Internet would have been no big deal. But today, it takes some getting used to. Earlier in January, my family and I traveled south to escape the winter in Michigan. We've done this for the past few years, and this year we stayed at a retreat center for the first few weeks before settling in to our regular rental. This retreat center claimed to have internet access, but it did not work in our particular cottage. All my hopes of writing and editing in the evenings after the kids go to bed seemed to be shot. By day two, my phone's data limit expired, and I was left with no working internet there either, which meant, I was practically disconnected from the entire world. Yes, I could just drive down the road to get internet. I could walk to the nearby laundry room at the retreat complex and sit there to check email. But I didn't–at least not very often.
My usually routine of working at night was complicated by the fact that my husband was out of town for many of the night we were at this new location. I couldn't just leave my kids in bed and walk across the campus or drive to the nearest coffee shop. I was stuck. In my house, without internet. And during the day, unable to sneak Facebook checks on my phone, or stream podcasts while washing dishes, I was learned a few things about myself and my online habits as well as my personal goals, that have continued to affect me.
Here are the things I loved and hated.
1) I hated not being able to get work done. Feeling behind on my writing, my podcast, and other jobs, I was frustrated that I couldn't progress as quickly as I liked.
2) I loved not having to work at night. Left with out the internet in the evenings, I could do some of the things I rarely give myself the time or permission to do. Like reading. I read Homegoing in three evenings. It was amazing. I'm the type of person that can't put a good book down, and so I don't read very much because I wouldn't be able to get anything done if I did. But having some evenings free for reading was truly enjoyable.
3) I hated not being able to stream podcasts. Podcasts are my go-to information source these days. With little time to sit and read, podcasts are something I can do while on the go, cleaning, walking, picking up toys, driving. Without access to audio, I missed out on some of my favorite shows, and I still haven't caught up.
4) I loved listening to the sounds around me. Some days are just filled with noise. And I fill mine with talking, music, interviews, opinions. Although I hated not being able to stream audio, I also loved the pockets in my day that opened up for me to listen more to my kids, to the birds, and to the waves of the ocean. I loved being a better listener to the things that surrounded me.
5) I hated not being able to keep up with my email, newsfeed, and Instagram. I felt disconnected from friends and work. Being unable to respond in a timely manner meant I wound up texting work colleagues trying to explain things that would have been simpler via email. I wasn't able to keep up with my work social media accounts, and I was a little bit in the dark about what was going on in the world. (And a LOT was going on in early January.)
6) I loved not checking my phone all the time. Once I realized that my internet was not going to work very well on either my phone OR my computer, I decided to just let it go. I put my phone on the counter and didn't pick it up unless I heard it ring. I would set certain times of day to check my email and would walk over to the cafe or laundry room to do so. I had to be more intentional in when and how long I would check social media. This meant I had more time for my family.
7) I loved how I began to focus and engage with my kids. Without the distraction of my phone, I realized that I really enjoy my kids. I played tag at the playground instead of checking Facebook. I realized just how often I reach for my phone even when my kids are around, and I started to change. I focused on their words more and wasn't so easily distracted. I realized that when I'm not trying to do something else, my kids' questions and needs don't seem so overwhelming.
8) I loved being on vacation. For the first time in months, I actually felt rested. I felt like I was on vacation (even though I really needed to work) and it was wonderful. Being able to take a nap during the kids' naptime, read a book at night, and go to bed early without the need to be doing more, checking the news, or even watching something on Netflix, meant that I could truly relax in a way that isn't possible when you are connected to the Internet.
Overall, I enjoyed my two-week break. After that, the retreat center fixed the Internet, and I was able to connect during the day and in the evening, which helped me to accomplish some of my work goals that I had put off. I've carried some of my "loves" into the following weeks, by setting aside specific times to work during the day (outside of the house) and keeping my phone down and away from me while interacting with my kids. We could all use a break from the Internet, even if it is forced.
What do you do to disconnect? Do you have a weekly Internet-free day? Do you take evenings off? How do you make sure that you are fully present with your kids? Do you regulate how often you check your phone?
I'd love to hear your feedback.
Would you like to hear more from me in your inbox every week? Sign up to get emails full of deep thoughts and links to things I am loving online, and I'll send you a copy of my PDF guide: 10 Steps to Creating a Global Home–No Matter Where You Live. 
Yes! Send Me the Guide: